In your bathroom, PVC shower curtains alone may release dozens of different volatile organic compounds, and phthalates.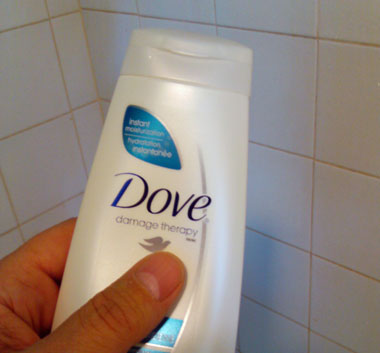 For most of us our bathroom is something of a sanctuary. It feels safe. We close the door and can take a shower, brush our teeth and deal with the finer points of our appearance each day.
Unfortunately, many bathrooms are anything but safe.
The Center for Health, Environment and Justice recently released the results of a small study indicating that PVC-containing shower curtains are capable of emitting scores of volatile organic compounds, as well as phthalates, lead, and other potentially harmful materials, into people's bathrooms.
These chemicals are all the more likely to leach out of the PVC when subjected to hot water. In other words, your early morning shower could result in your breathing in dozens of toxic chemicals.
The group of chemicals we are most familiar with when it comes to any product made from PVC are phthalates. Phthalates are endocrine disruptors, and can upset normal hormonal balance in our bodies, stimulate the growth and development of cancers (breast, uterine, prostate), impair fertility, and disrupt pregnancy.
As for the other chemicals leaching out of your shower curtains, while most of us know little about them, their presence is no less worrying.
But it is not just your shower curtains which may contain PVC and all the other chemicals that comes with it.
Think about all your plastic bottles of shower gel, shampoo, conditioner and creams. If the bottle is squeezable, it may be made with PVC.
Here is a list of the plastic containers in your bathroom which might include PVC.
Baby oil
Face Wash
Hair gel
Liquid soap
Lotion
Massage oil
Mouthwash
Shampoo
Suntan lotion
If the containers are made with PVC, and include a recycling number, that number will be 3. As some companies move away from using PVC, they are choosing a safer plastic, HDPE, which is marked with the number 2. Try to stick with the HDPE and avoid the PVC.
Likewise, many companies, like IKEA, are now offering shower curtains which are PVC-free. And these Ore Originals shower curtains from Amazon are also PVC-free.
Your bathroom can be home to a great deal of PVC, but if you buy carefully, it doesn't have to be.