Imagine it was your child in this sea of filthy plastic.
by Nick
(Montreal)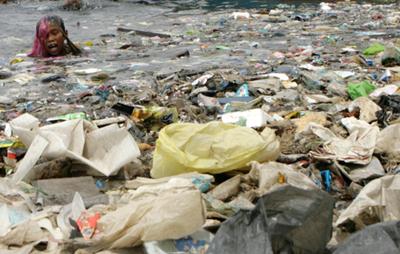 Boy swimming in a sea of plastics. Manila Bay.
In recognition of World Water Day, boston.com is showcasing a series of amazing photographs from The National Geographic.

Some of the images are beautiful, others are deeply disturbing - like the one above.

Bad plastics indeed.

See all the photos here...

Join in and write your own page! It's easy to do. How? Simply click here to return to In the media.